July 2022
Research paper of Şirin and Melih on "Unveiling the Potential of MXenes for H2 Purification and CO2 Capture as an Emerging Family of Nanomaterials" has been accepted for publication in AIChE Journal in a special issue of "2022 Futures Issue".  Congratulations!


May 2022
Aysa's research paper on "Desalination Potential of Aquaporin-Inspired Functionalization of Carbon Nanotubes: Bridging Between Simulation and Experiment" has been accepted for publication in ACS Applied Materials & Interfaces.  Congratulations!
As a group of MEM-CES, we attended BASARIM 2022 conference held in Sabancı University. Şirin participated in the competition of 5 minute Thesis presentation.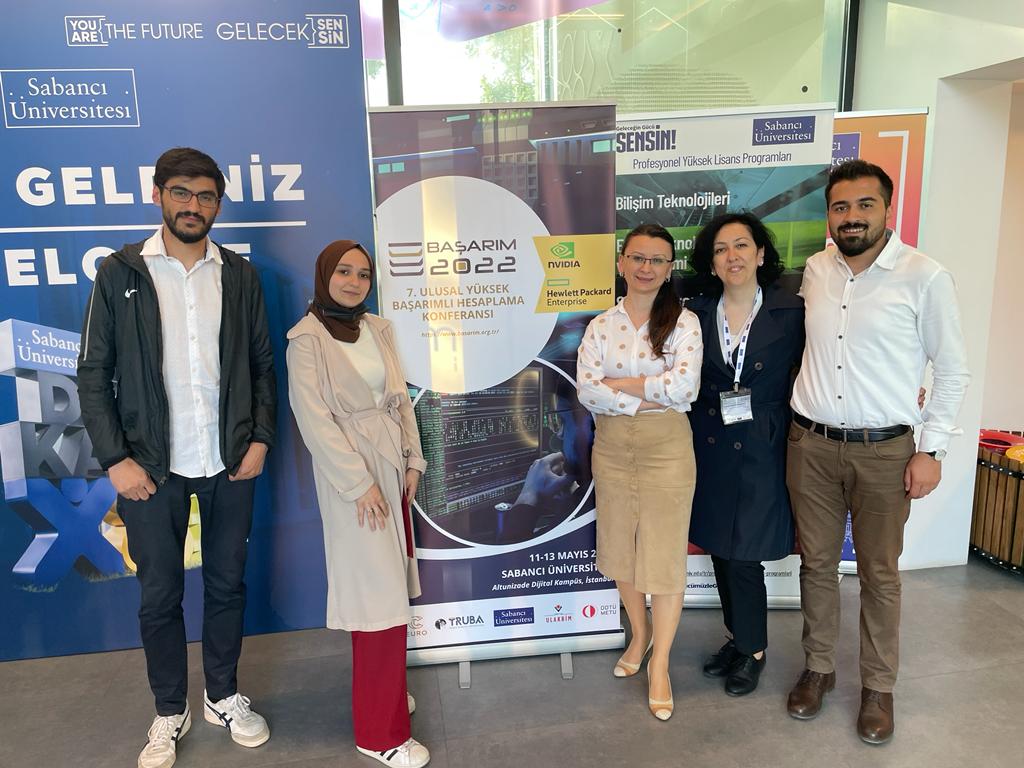 From left to right, top: Melih, Tuğba, Sadiye, Şirin, Eyüp
March 2022
Aysa is awarded to participate in the 71st Lindau Nobel Laureate Meeting, taking place from 26 June to 1 July 2022. Congratulations!


January 2022
Şirin presented her MSc thesis completed under the supervision of Assist. Prof. Sadiye Velioğlu and titled " High-Throughput Computational Screening of MXene for CO2 Capture from Syngas and the Effect of Interlayer Distance on Ideal Gas Separation". Congratulations and wish her success!
Melih's review paper on "Identification of H2/CO2 Separation Performance of Inorganic Porous Adsorbents via Molecular Simulations" has been accepted for publication in International Journal of Environment and Geoinformatics.  Congratulations!


September 2021
Aysa's research paper on "Carbon Nanotubes Integrated in Polyamide Membranes by Support Pre-Infiltration Improve the Desalination Performance" has been accepted for publication in Carbon.  Congratulations!


June 2020
Our project proposal on "Molecular investigation of hydrogen separation potential of MXene nanomaterials for efficient and economical energy production" has been granted by TÜBİTAK.